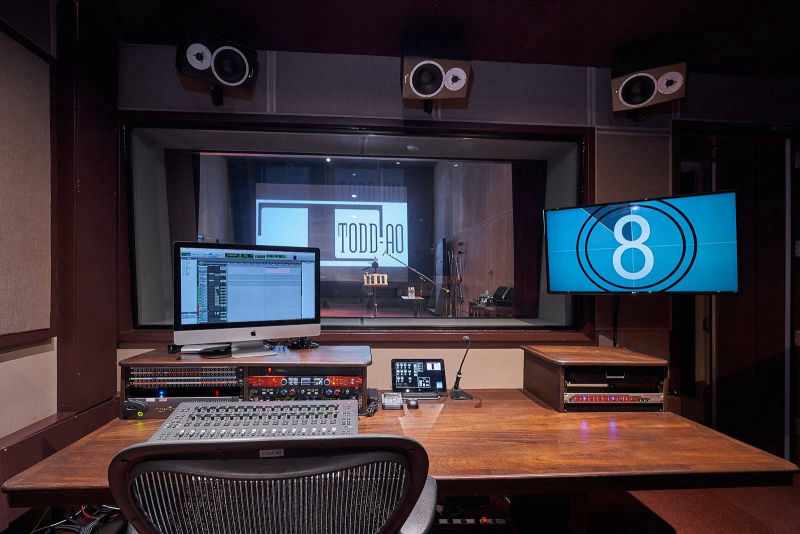 The Control Room:
Featuring a 50" HD display and LCR monitoring.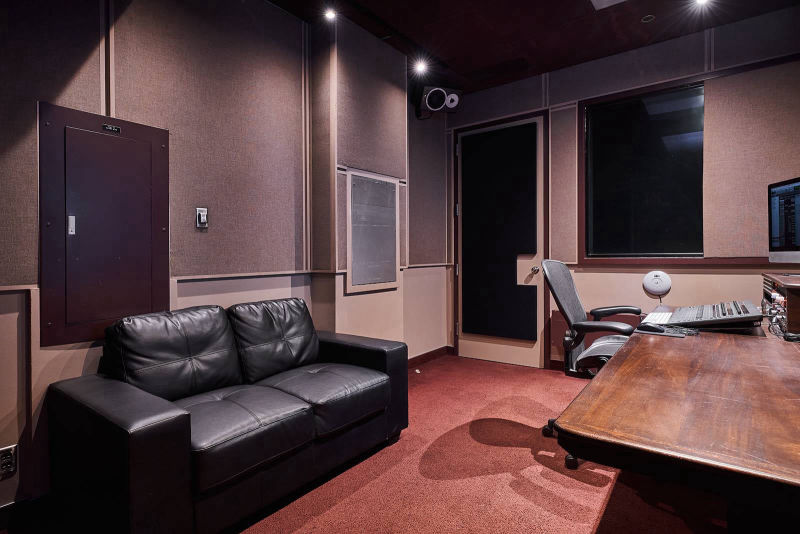 The Control Room:
Clients may monitor the session from within the control room, or seated on the stage as preferred.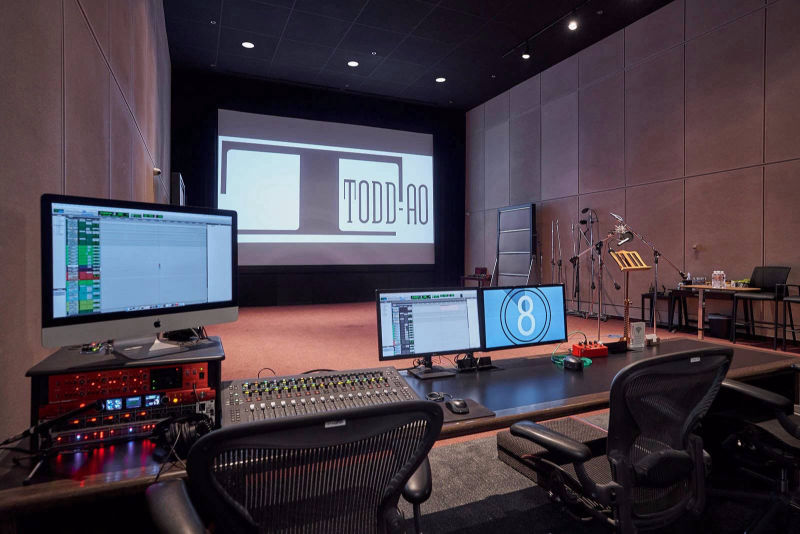 The Stage:
In-room recording rig also allows for sessions to be performed UK style - recording from the stage instead of the control room.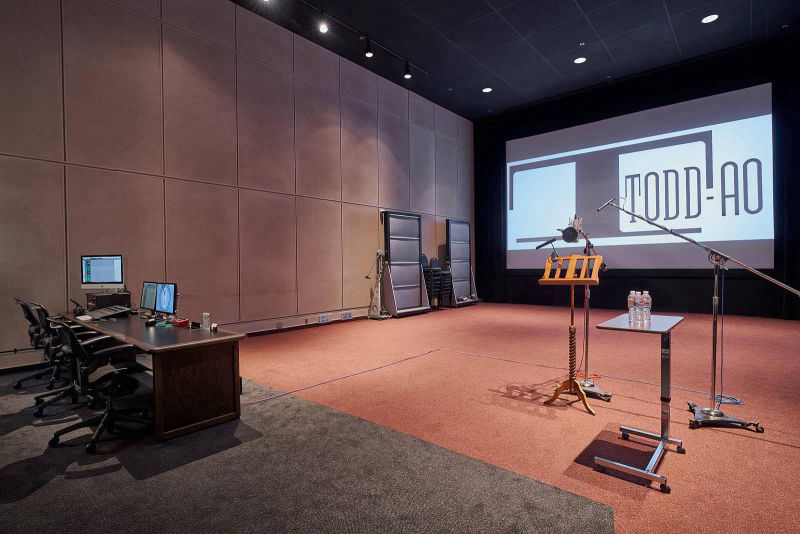 The Stage:
Spacious stage easily suits sessions with your key principal actors, as well as loop groups of any size.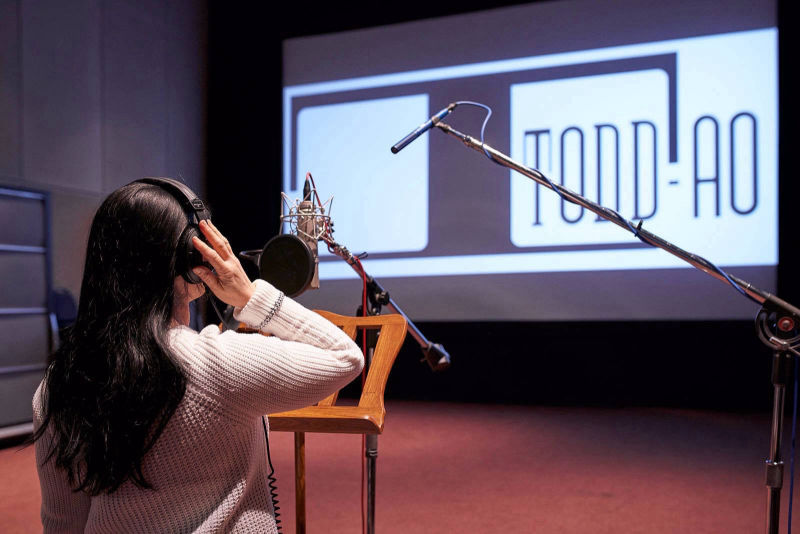 The Stage:
Massive HD projection screen helps give any ADR session a cinematic, "larger than life" feel.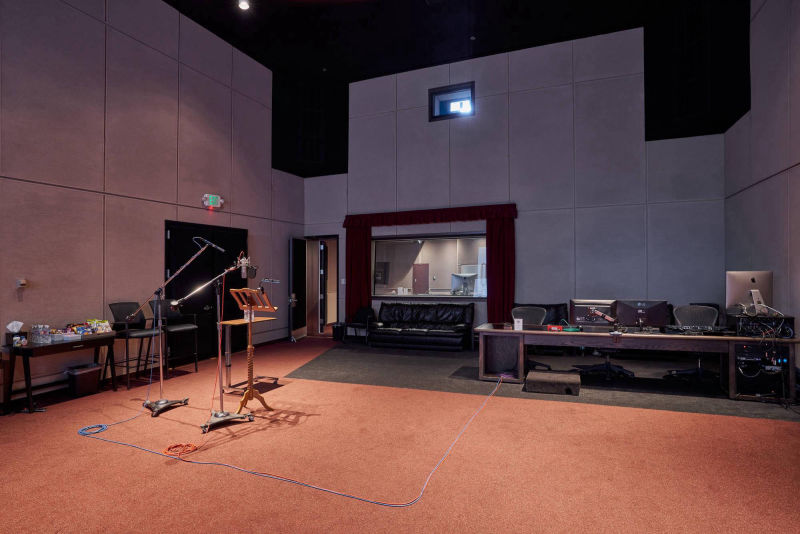 The Stage:
KVM hookup allows for director and supervisor to view picture and the Pro Tools edit window from their desk.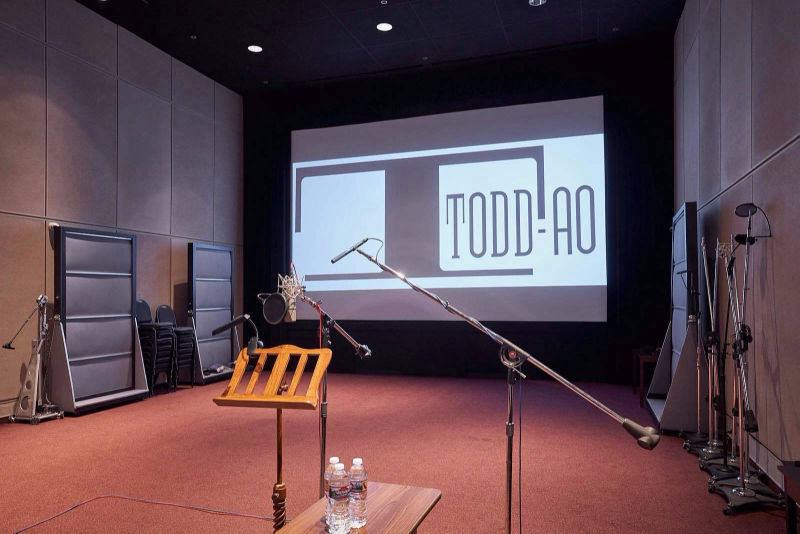 The Stage:
High ceilings, neutral acoustics and large projection screen make Stage 4 a top notch choice for ADR recording.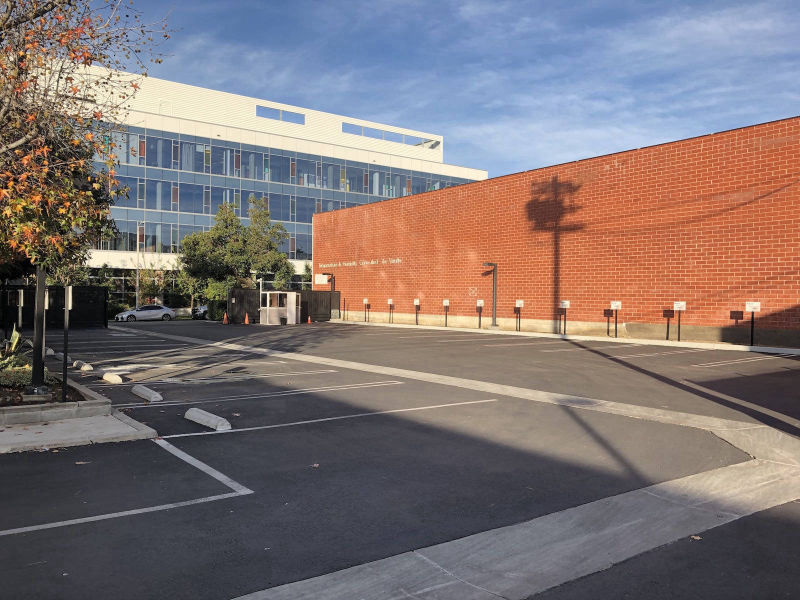 Services:
Parking lot for our clients.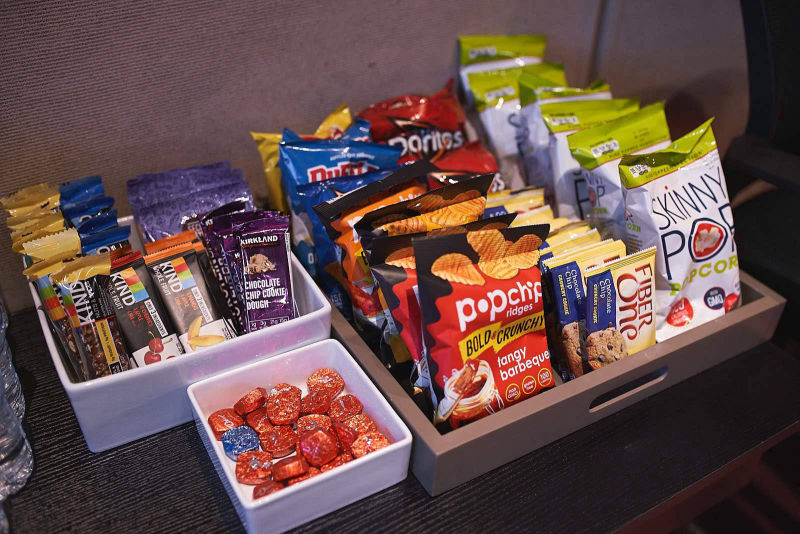 Services:
We have a variety of delicious snacks available on the stage, and our top-notch hospitality staff are happy to provide custom beverages and to assist with food orders.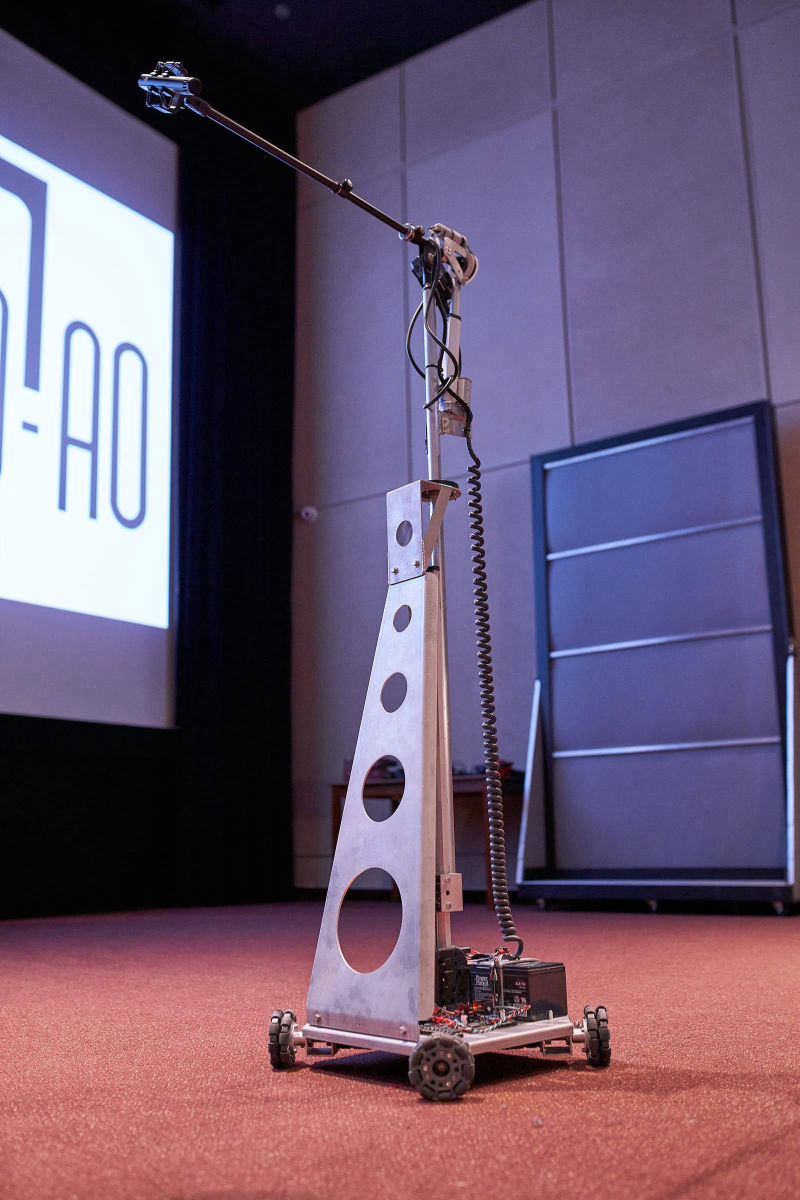 Technology:
Robotic mic stand helps to keep loop group sessions moving smoothly and efficiently.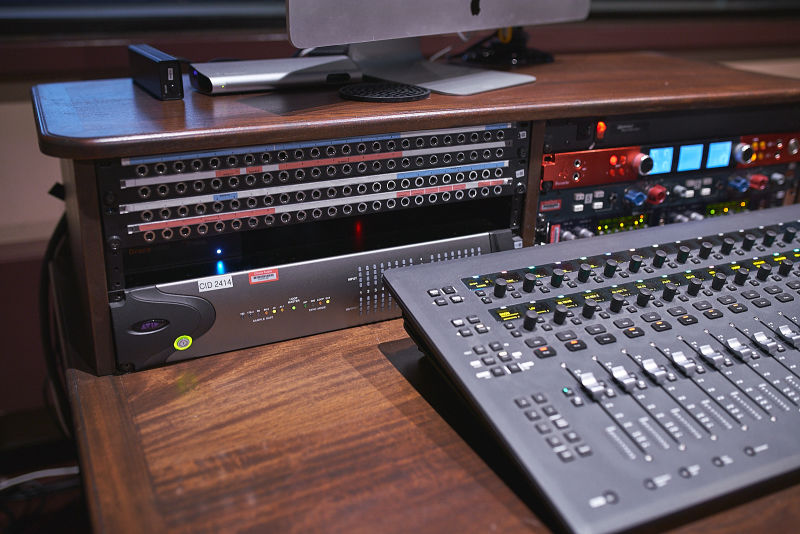 Technology:
Pro Tools HD Native, Avid S3 control surface.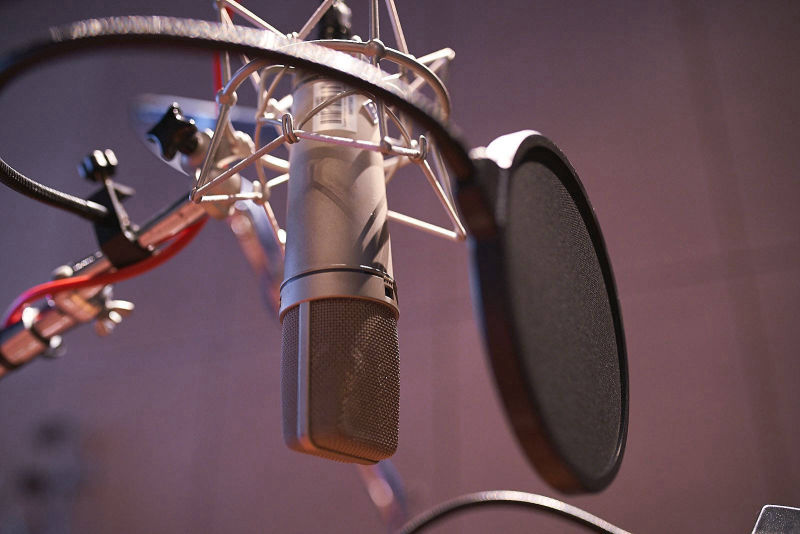 Technology:
Mic cabinet ready for your ADR and Voiceover needs. Microphones can also be rented upon request.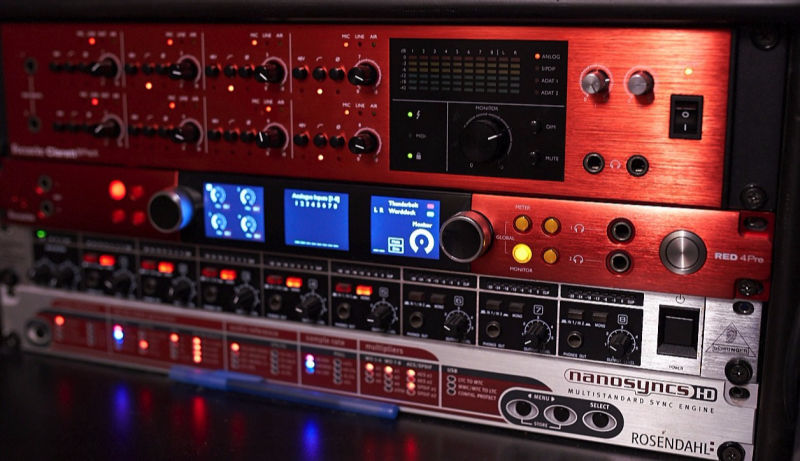 Technology:
Focusrite Red and Clarett pre-amps provide plenty of clean gain for recordings. Silent fan-free gear.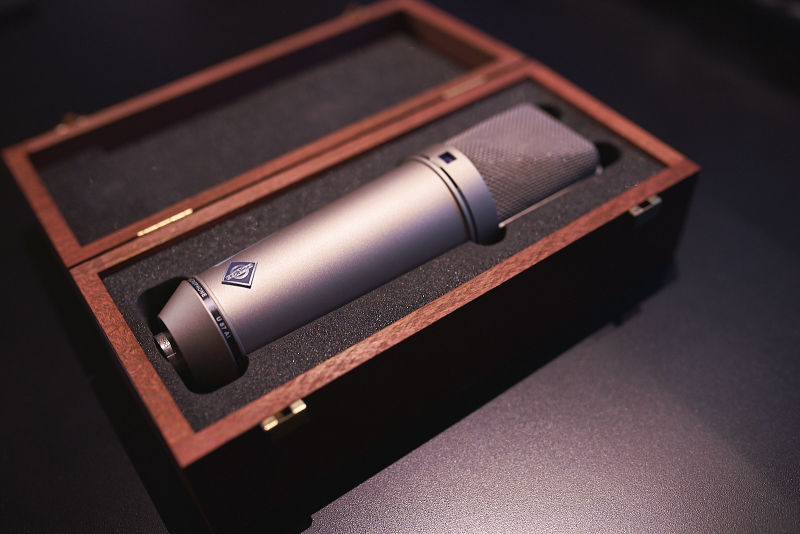 Microphones:
Neumann U87Ai Large-Diaphragm Condenser.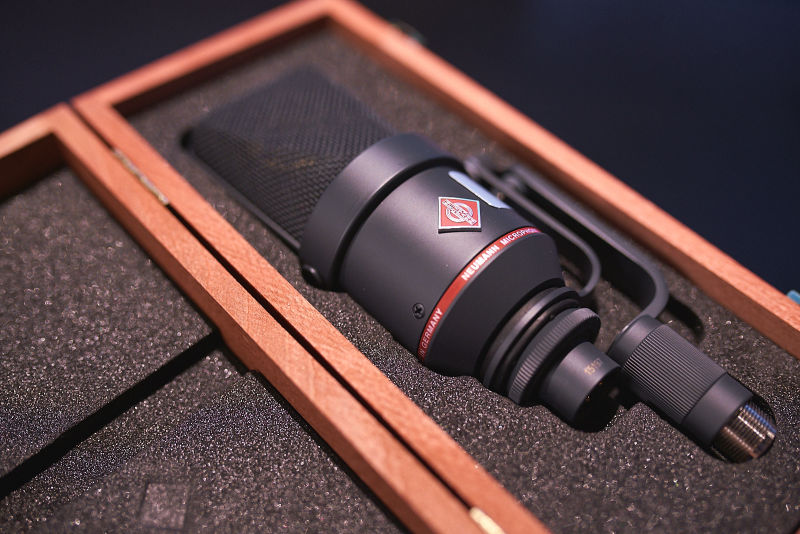 Microphones:
Neumann TLM 170R Large-Diaphragm Condenser.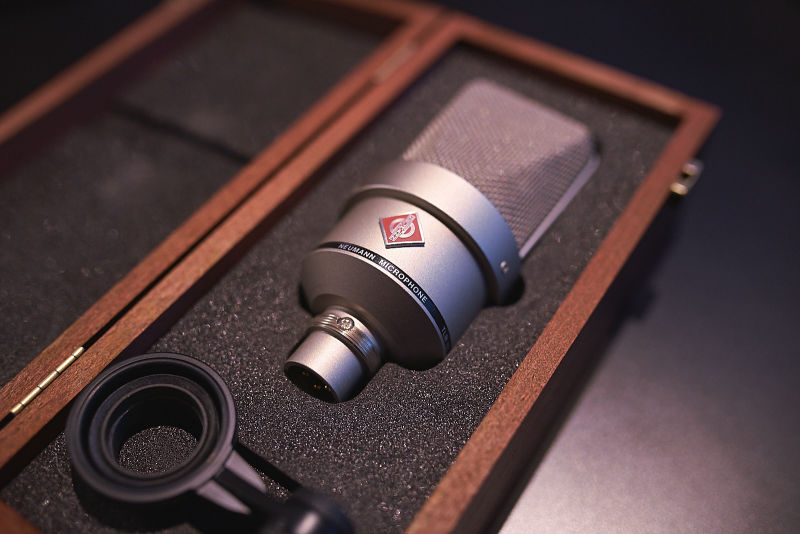 Microphones:
Neumann TLM 103 Large-Diaphragm Condenser.